Nuestro objetivo en Fran Americas es ayudarle a navegar el mundo de la franquicias, independientemente de su país de residencia. Le proporcionaremos los recursos y la orientación necesaria para iniciar su viaje hacia la propiedad del negocio. No importa si usted es un inversionista experimentado en los Estados Unidos o un residente de otro país en busca de oportunidades únicas de negocio, estamos seguros que encontrará lo que está buscando y que su experiencia trabajando con nosotros será muy gratificante. Hemos establecido relaciones con una enorme cartera de empresas interesadas en la búsqueda de emprendedores con ideas afines que puedan ayudar a crecer su presencia tanto en los Estados Unidos como alrededor del mundo. ¿Tienes lo que se necesita? Deje que uno de nuestros expertos de franquicia se asocie con usted para encontrar la oportunidad de negocio adecuada. Visítenos en http://es.FranAmericas.com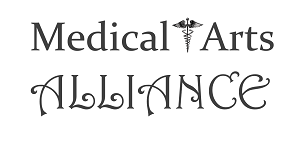 Are you consulting effectively? Medical Arts Alliance provides effective Pharmacy Consulting services to Long Term Care facilities. Our quality consulting yields thorough results.

BlackSpeaks.com operates an online black and minority business directory. BlackSpeaks is a Social Enterprise Project dedicated to helping your community succeed! Start listing today. It's easy and #FREE!SIGN UP NOW!
| | |
| --- | --- |
| Street Address | Doral, FL 33178 |
| City | Doral |
| State/Province | Florida |
| Zip/Postal | 33178 |
| Phone Number | 206-226-4541 |
| Age Range | All Ages |
| Website | http://es.franamericas.com |